As babies, our skin was soft, firm and glowing with health. As we mature the skin begins to lose its ability to stay healthy and from our thirties, collagen and elastin start to break down. The skin begins to lose its elasticity, cell turnover slows and loss of moisture increases. the damage is made worse by sun, stress, smoking, diet and other environment factors.
So our skins treatment journey starts with preserving and protecting that fresh, youthful skin, to repairing damage and rebuilding skin structure as we get older. at URfitnest Clinic we have treatments and specialist products to help from the start of your skins journey right the way through. From high level sun protection products we can protect, rejuvenate and perfect your skin.
Procedures of Cosmetology:
Skin tightening is done by Accent RF Method. Accent RF is the most advanced RF system, harnessing the energy of radio frequency to break down fat, reduce cellulite and tighten the skin by encouraging new collagen formation. Perfect for post pregnancy tummy, thighs, arms, bottoms, double chins and many more. No needles or knives, just great results which last up to 2 years.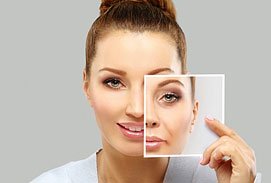 Anti-Ageing therapy is a natural skin rejuvenation and scar repair therapy that can significantly improve the appearance of acne scars, aged and sun damaged skin, facial and décolleté lines and wrinkles and stretch marks. It is advanced skin micro-surgical needling, a procedure that stimulates the skin to regenerate and repair itself naturally and safely, creating smoother, brighter, healthier, younger looking skin.
Resurfacing skin peels also remove rough, damaged surface skin to create a smooth, flawless complexion. There are different strengths of peels from mild, no down time ones to higher strength TCA peels for more severely damaged skin.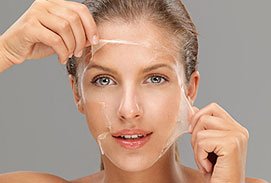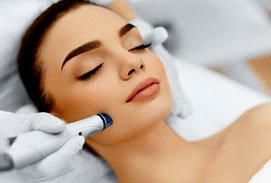 For reducing fine lines and wrinkles, acne scarring, skin whitening, pigmentation and open pores, microdermabrasion can really help. It uses crystals to remove rough, dead surface skin, stimulates collagen production leaving fresher, younger looking smooth skin.
Blemish-free, flawless skin seems like far-fetched dream for many. A single mole, wart or skin tag can ruin your peace of mind, making you tremendously self-conscious about other people make an opinion about you. Mole, cysts, warts and skin tags can be bothersome for few people, these may be perceived as unsightly, painful and in many cases they may restrict free movement of body parts.

With the mole, wart and skin tag removal treatment, you can achieve that dream of flaunting a beautiful, flawless and radiant skin. After understanding your requirement and examining your skin imperfection, the plastic surgeon will give you a topical anesthesia. Once the affected area is numb, laser, RF Quatry or Scalpel is used to treat the mole, wart or skin tag. Removal of mole, cyst, wart or skin tag is a simple and quick procedure.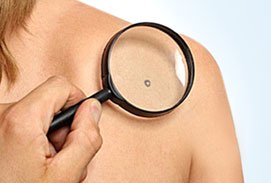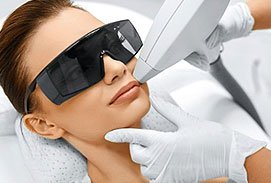 LASER THERAPY FOR HAIR REDUCTION :
Laser therapy is useful for long term effects for hair reduction. It is less painful than most of the other treatments. The laser targets the hair roots and destroys them resulting in slow and thinner hair to grow afterwards. More treatments will be needed as required to prolong the effects even more.
Hyperpigmentation is a common condition in which patches of skin become darker than normal surrounding skin. This can easily be treated using various methods from skin cream to laser treatments. We at UR Fitnest have treated patients to get rid of hyperpigmentation completely or till a point its no longer a issue. Our products and treatments depend on your skin type to get the best results possible.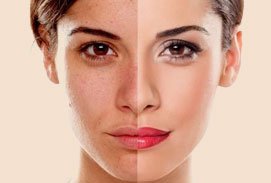 Laser treatments are very popular in cosmetic treatments. They can be used to clear moles, scars, wrinkles on the skin to make it more appealing. Laser can also be used for toning the color of the skin hence called Laser skin whitening treatment. It is a simple treatment with instant visible results that can last for longer period than the whitening creams.